American Citizen Services
Health Alert – U.S. Embassy Tokyo (July 9, 2021)
New and Updated State of Emergency Extended
On July 8, the Government of Japan announced that a state of emergency for the Tokyo metropolitan area will take effect on Monday, July 12, 2021 and last until August 22, 2021. The state of emergency in Okinawa is also effective through August 22, 2021. A quasi state of emergency will be extended for the same period in Osaka, Kanagawa, Chiba, and Saitama. Under these measures, restaurants and bars will be asked not to serve alcohol and curtail operations. In addition, citizens are requested to refrain from non-essential outings and travel. The previously issued pre-emergency measures in place for Hokkaido, Aichi, Kyoto, Hyogo, and Fukuoka will expire on July 11. The prevalence of new COVID-19 strains is increasing around the country, with hospital capacity and medical infrastructure remaining strained.
Availability of Consular Services During the State of Emergency
The U.S. Embassy and consulates throughout Japan are open for routine services, but appointment availability remains limited. To schedule an appointment, visit our website for instructions. If you are renewing your passport, for faster service please renew by mail by following the instructions on our website.
U.S. Mission Japan personnel continue to follow practices endorsed and requested by the U.S. and Japanese governments to prevent the spread of COVID-19. United States Forces Japan bases have instituted restrictions based on local conditions in response to their declared Public Health Emergency. Many restrictions are specific to individual bases or areas. For more information, please contact base command officials.
Availability of Consular Services During the Tokyo Olympic and Paralympic Games
The U.S. Embassy and consulates will remain open for routine services, but appointment availability in Tokyo will be severely limited. Notarial services will not be offered at the U.S. Embassy between July 20, 2021 and August 6, 2021.
Spectators for Tokyo 2020 Games and Ticket Refunds
The Japanese government has announced that no spectators will be allowed at Olympic venues in Tokyo, Saitama, Chiba, or Kanagawa. This is in addition to the previous decision to ban foreign spectators from entering Japan for the purpose of attending the Games. Current ticketholders who wish to obtain a refund should contact the ticket agent directly.
COVID-19 Vaccination Updates in Japan
The Japanese government continues to vaccinate citizens age 65 and over. Some prefectures have established mass vaccine sites to increase the speed of the vaccine rollout and expand eligibility, and some workplaces are also vaccinating their employees.
The Japanese government has set up an English language website about the COVID-19 vaccine. Additionally, NHK published English language information on the vaccine rollout and inoculation process on its website.
Municipalities are providing the vaccine with the guidance of the central government. The Japanese government has publicly committed to including foreign residents in its vaccination program. U.S. citizens are urged to carefully review the available information and monitor news for further updates, including opening of mass vaccination centers. For assistance regarding vaccine appointment scheduling, please contact your municipal government offices. The Ministry of Health, Labor, and Welfare has also established a multilingual vaccine call center, which can be reached at 0120-761770.
The U.S. government does not plan to provide COVID-19 vaccinations to private U.S. citizens overseas. Please follow host country developments and guidelines for COVID-19 vaccination. Anyone considering traveling to the United States for a COVID-19 vaccine should visit the new vaccines.gov website for information.
COVID-19 Testing for Travel to the United States
All air travelers to the United States are required to show a negative COVID-19 test taken within three days prior to boarding their flight. U.S. citizens are subject to this rule. Any travelers, including U.S. citizens, who do not show proof of a negative COVID-19 test or provide documentation of having recovered from COVID-19 will not be permitted to board their flight. A list of some COVID-19 testing facilities can be found on the Embassy website. This list is not comprehensive.
U.S. military and SOFA status travelers should consult with their chains of command prior to commencing travel.
Being fully vaccinated for COVID-19 does not exempt any traveler from the requirement to receive a negative PCR test no more than three days before boarding a flight to the United States.
Continued Restrictions for Travel to Japan
Vaccination status has no impact on an individual's eligibility to travel to Japan, and Japan's quarantine restrictions apply regardless of vaccination status.
The Government of Japan continues to enforce strict travel regulations that bar most new foreigners from entering the country. Foreign tourists and non-resident foreign business travelers remain prohibited. Japanese citizens and foreign residents with a reentry permit are generally allowed to reenter Japan but must comply with strict pre- and post-travel testing requirements and quarantine upon arrival. Regardless of the international point of origin, all travelers entering Japan remain subject to a 14-day quarantine upon arrival and are prohibited from using public transportation, including domestic flights, taxis, and rail. Travelers arriving from certain areas may be required to quarantine for a period of time in a government-designated location. Travelers arriving without proof of pre-travel COVID-19 testing completed no more than 72 hours in advance of the departure of their international flight may be denied entry into Japan.
The list of areas in the United States from which travelers to Japan must comply with a mandatory three-day quarantine at the Government of Japan's designated facilities continues to change. Effective July 9, New Mexico, Utah, and Wyoming have been added to the list. Kansas, Delaware, Minnesota, and Maine will be removed. Please note that this three-day quarantine does not replace the Government of Japan's requirement that arriving travelers self-quarantine for 14 days after arrival. Travelers should check the Ministry of Foreign Affairs' website before traveling, as the list of states requiring enhanced quarantine measures may change with little notice.
U.S. military and SOFA status personnel should speak with their command about upcoming travel, COVID-19 testing, and any restriction of movement (ROM) or quarantine requirements.
All travelers inbound to Japan must receive a negative PCR test within 72 hours of flight departure. These tests must be presented in the prescribed format and must comply with very strict requirements. For information, please see the Ministry of Foreign Affairs website. Failure to complete the prescribed form as required by the Ministry of Health, Labor, and Welfare may result in being denied entry to Japan.
Travelers seeking to transit Japan en route to onward international destinations may continue to do so without quarantine if the transit occurs within the same airport and no overnight stay is required.
For information on Japan's updated travel restrictions, please see these websites:
The U.S. Embassy strongly urges any U.S. citizens considering travel to Japan to carefully review the information available from the Government of Japan.
Please Note: These complex regulations are subject to change with little notice. The U.S. Embassy's ability to intervene on behalf of travelers denied boarding at their point of embarkation or denied entry upon arrival to Japan is extremely limited, and those travelers denied entry at Japanese ports of entry will likely be immediately reboarded on flights back to the United States.
For questions regarding the government of Japan's travel restrictions, the Ministry of Foreign Affairs provides contact information in Section Five of this website.
Follow us on Twitter and Facebook.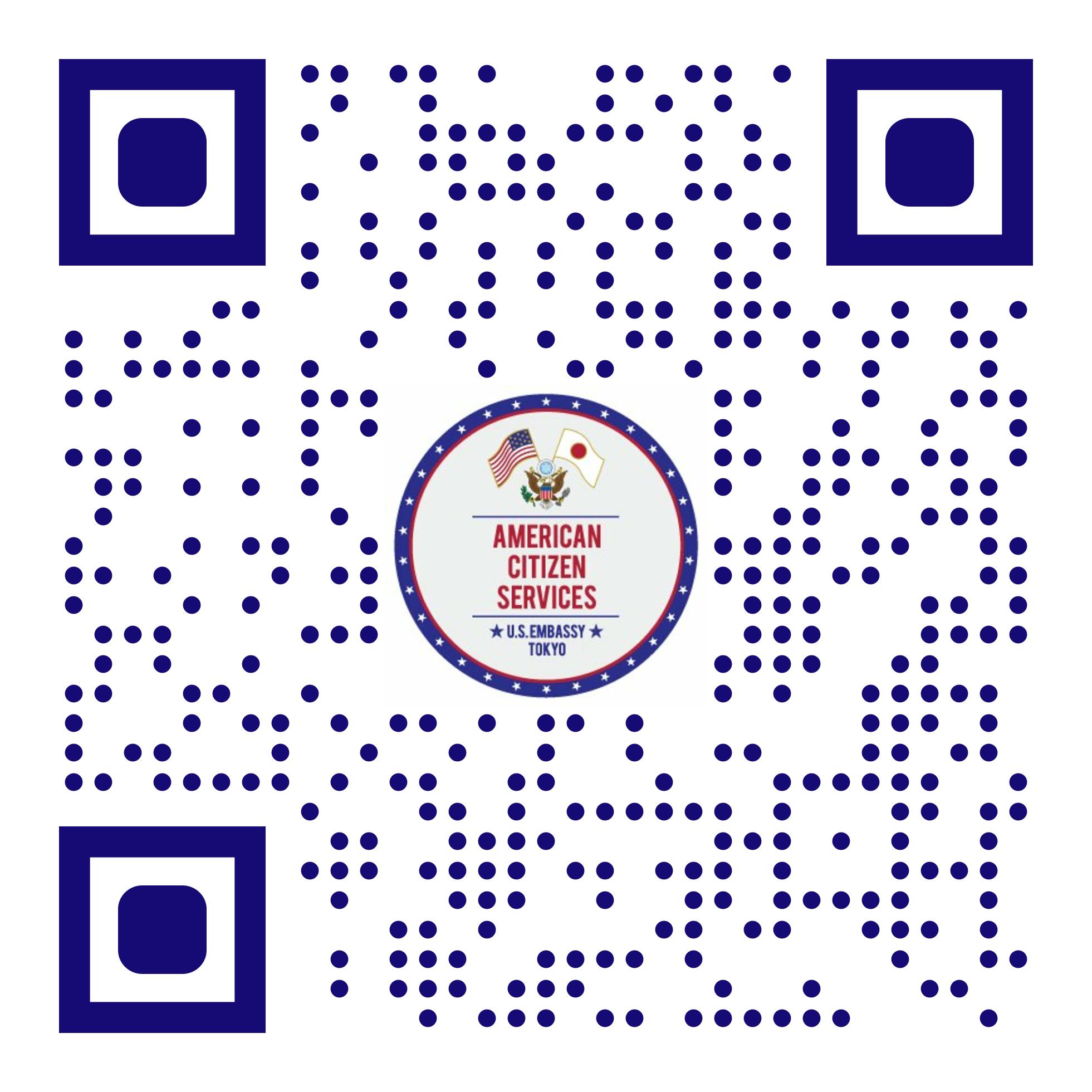 Assistance:
State Department – Consular Affairs 888-407-4747