Maintaining American Leadership in Artificial Intelligence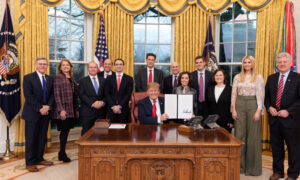 In his 2019 State of the Union address, President Trump stressed the importance of investing in cutting-edge industries of the future. On February 11, the President signed an executive order to encourage further AI research and development.
AI technologies are already transforming nearly every area of our lives. Even now at the earliest stages of commercializing these technologies, we have seen the power and potential of AI to support workers, diagnose diseases, and improve our national security.